Promotions
New products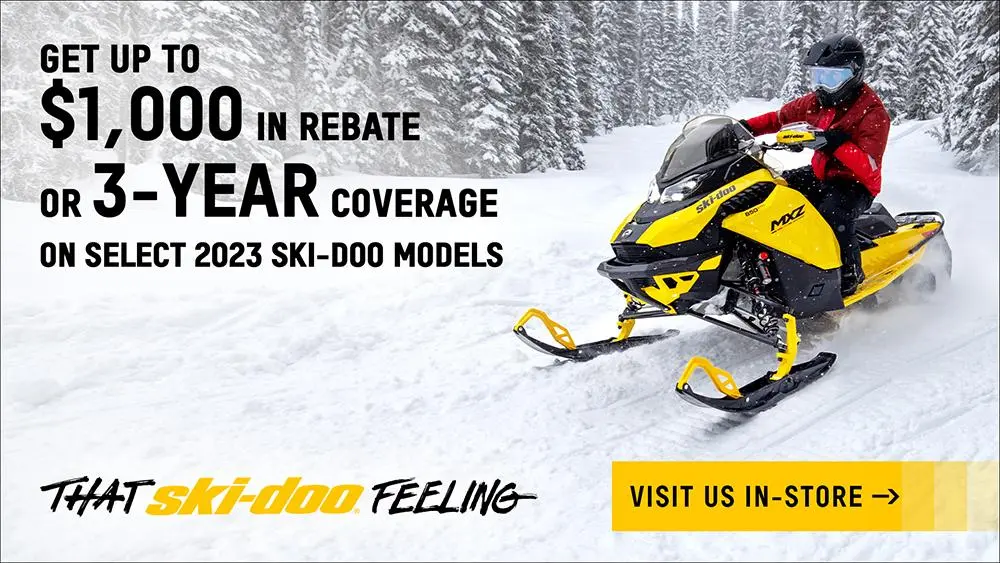 Offer ends, January 7, 2024
There is nothing more exciting than purchasing a new motorsport vehicle! Buying it on sale and saving some money, of course! Here at Energy Powersport, we live by the saying "work hard, play harder". We want to offer you great value for your hard-earned money so that you can spend more time doing what you enjoy the most.
Whether new or pre-owned vehicles, maintenance services or parts and accessories, all are subject to promotional offers at one time or another. Since these promotions change regularly, visit this page often for our newly featured deals and do not delay in taking advantage of a good offer when you see it.
You know you're getting your money's worth when buying industry leading brands renowned for their quality and ruggedness such as Ski-Doo, Sea-Doo and Can-Am. But let's face it – the extra discount always makes the deal that much sweeter! Don't miss out on incredible savings with our current promotions at Energy Powersport in Oakville.
If you have any questions regarding any of our promotions, please feel free to contact us! Our advisers would be more than happy to go over the details with you. And of course you're always welcome to stop by our dealership in person and speak with one of our representatives at Energy Powersports in Oakville.